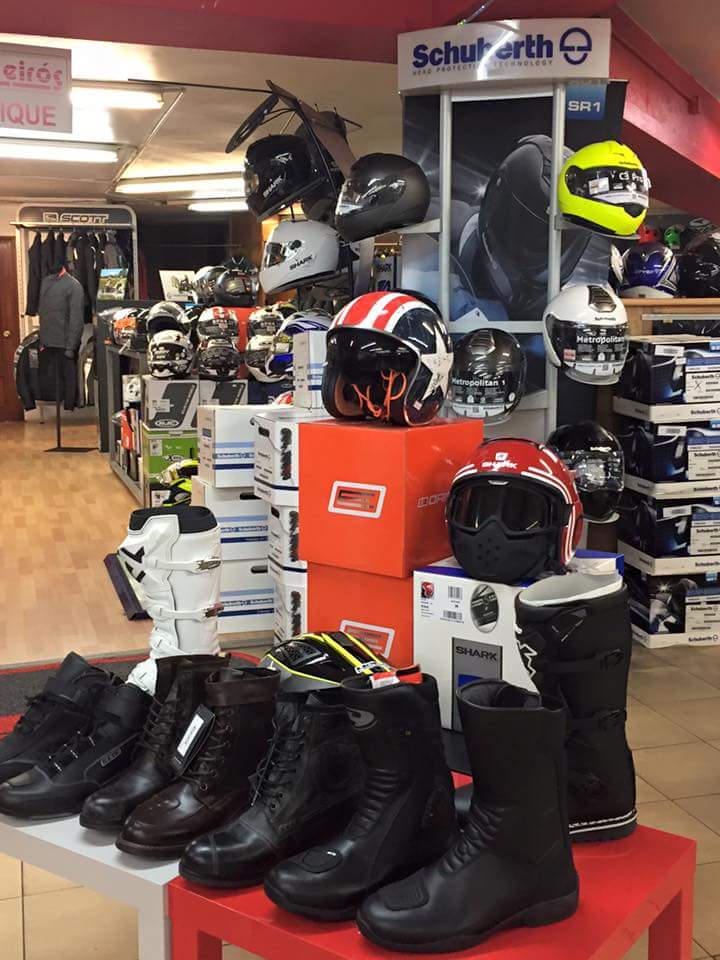 Helmets rental We have integral and modular helmets from 5€/day.
Jackets and gloves rental The purpose is being well equipped for the driving comfort and the safety. For that, we offer jackets for rental from 20€/day and gloves from 5€/day.
GPS rental You can rent a GPS navigator from 15€/day. You only have to check the GPS box on the rental form.
Suitcase rental Renting the Yamaha Super Tenere, Tracer and the FJR1300 you have the possibility of including side and central suitcases for 10€/day.
Luggage storage We have luggage storage to keep your suitcases for free.
Self-guided tours In GaliciaMotorent we know every corner of Galicia. We provide routes through the best motorways with the best sights and also visits in emblematic places of our area with GaliciaMototour.